We are Australia's number one luxury perfumery. Here you can get a brief about City Perfume products, services and shop by brands.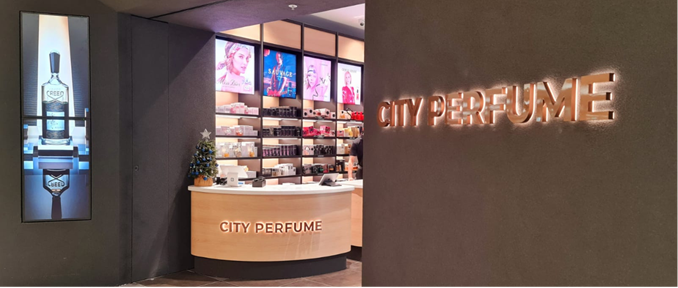 Who Are We?
City perfume is an authorized retailer for niche, luxury fragrances and cosmetics. For over 25 years, we have been the preferred supplier of perfumes to an ever-increasing clientele.
Why Us?
We are constantly looking for new perfumes to keep up to date and expand our range. You will find all the best-selling perfumes from the most popular brands and exclusive niche fragrances that all perfume connoisseurs will genuinely appreciate. We offer top-quality brands that we guarantee are genuine items! We are Australia's number one luxury perfumery.
At City Perfume you can shop in-store and online from our website www.cityperfume.com.au; the wonderful world of perfumes. Shopping online at City Perfume offers you the ability to choose when you shop so you can take time to browse and select items at the touch of a button at home or in the office.
Pick up a thank you gift for a colleague, send a birthday present to your best friend or show your Mum you are thinking of her. Our wide offering includes thousands of fragrances from hundreds of manufacturers located all around the world. It's safe to say we have something for everyone!
What other services do we have?
Are you heading out for a special event or looking to improve your everyday look? Our professional Makeup Artist's will tailor your makeover to best suit you.
Have you booked yet? If not, let's Make An Appointment
Moreover, with 5,600 brow experts around the world, you can rest assured that your brows are in good hands. Book now for the Benefit Brow Services, and we will handle it whether it's waxing, tweezing, tinting or more.
Last but not least, you can Shop By Brands on City Perfume
---
Leave a comment